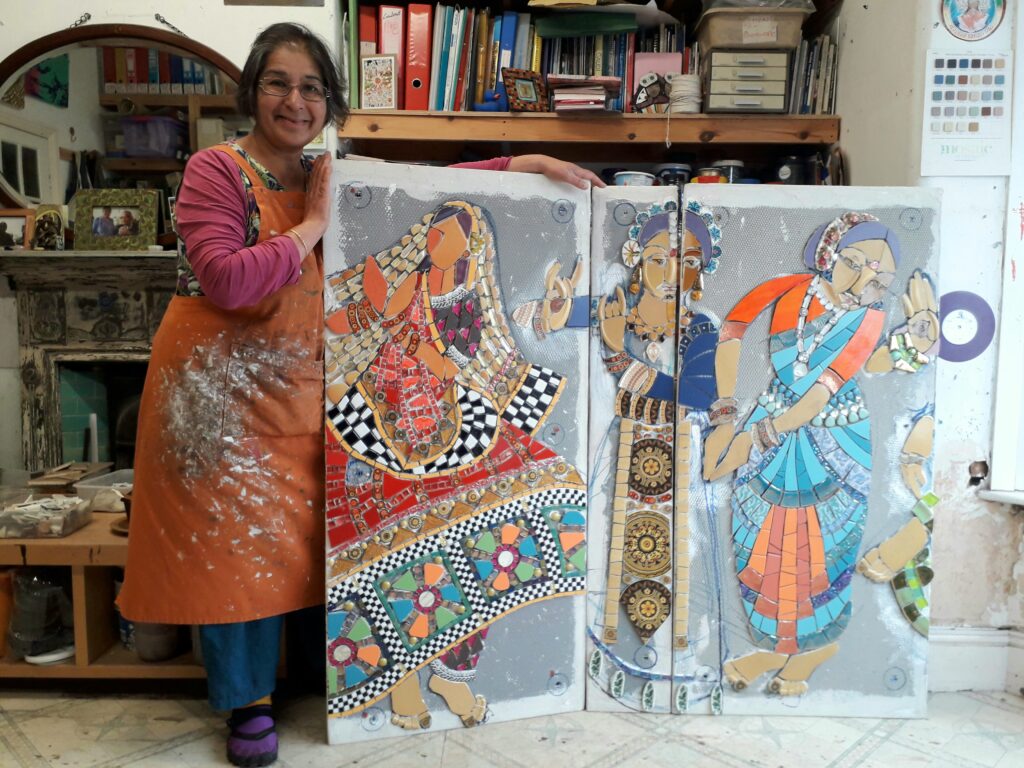 The Desi Dancers Mosaic for my garden is coming along nicely as I'm soon to complete the ninth and final figure.
There's still a way to go, infilling the background with a golden thread to tie them together using mirror with iridescent glass delightfulness.
I hope you have been enjoying the Work in Progress as much as I have been loving creating this for my back garden.
You will find all the filmettes via my Mango Mosaics YouTube Channel. Please subscribe, share, comment.