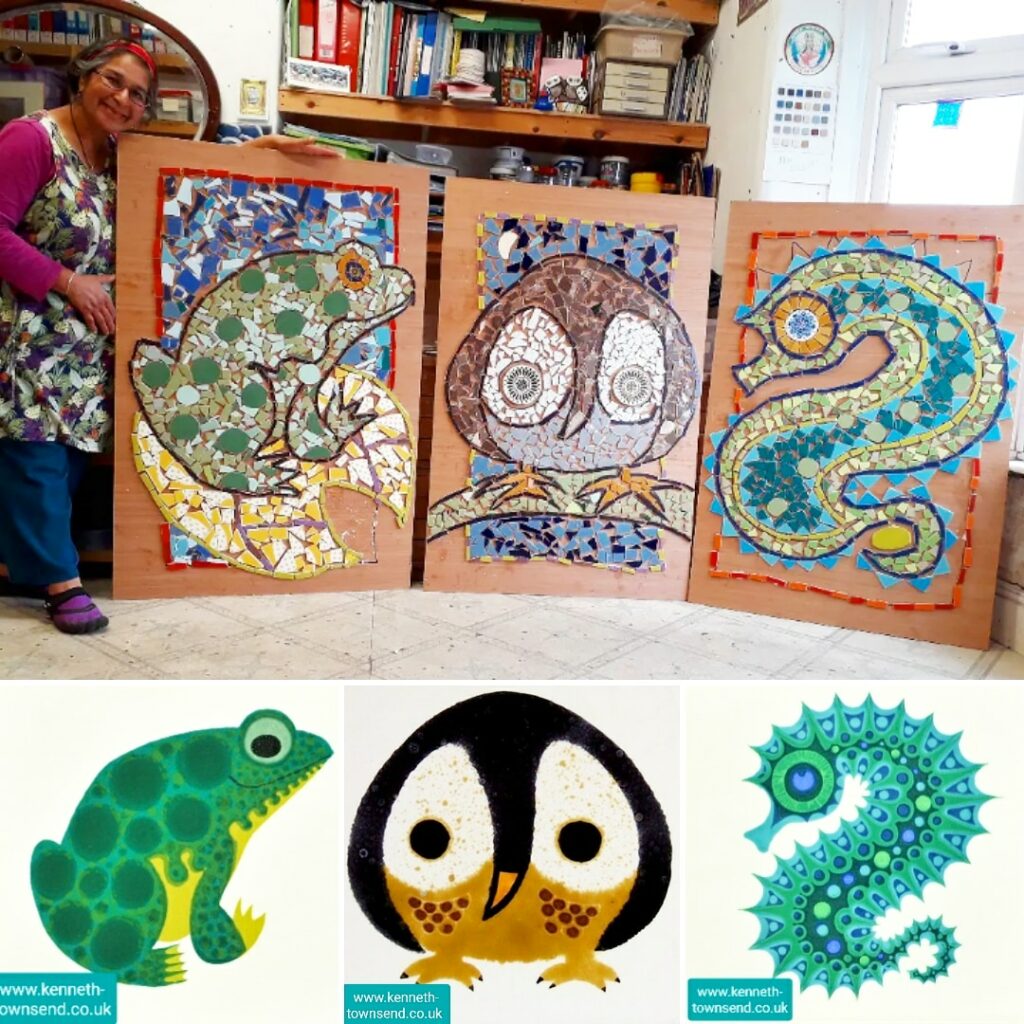 After a lot of tile cutting and preparation, Tuesday 4th July saw Day 1 of the latest mosaic project. Do watch the filmette for a full description!
Nine panels at 122 x 80cm will be created and displayed at WSP and the school.
Year 5s from Rood End Primary School with Caroline Jariwala of Mango Mosaics
Organised by Community Engagement Officer, Alex Howell of West Smethwick Park
Images used by kind permission of Ambassador, David Encill at The Humorous World of Kenneth Townsend (Facebook Page)
www.kenneth-townsend.co.uk
www.mangomosaics.co.uk
Here's a filmette from half way through day one!