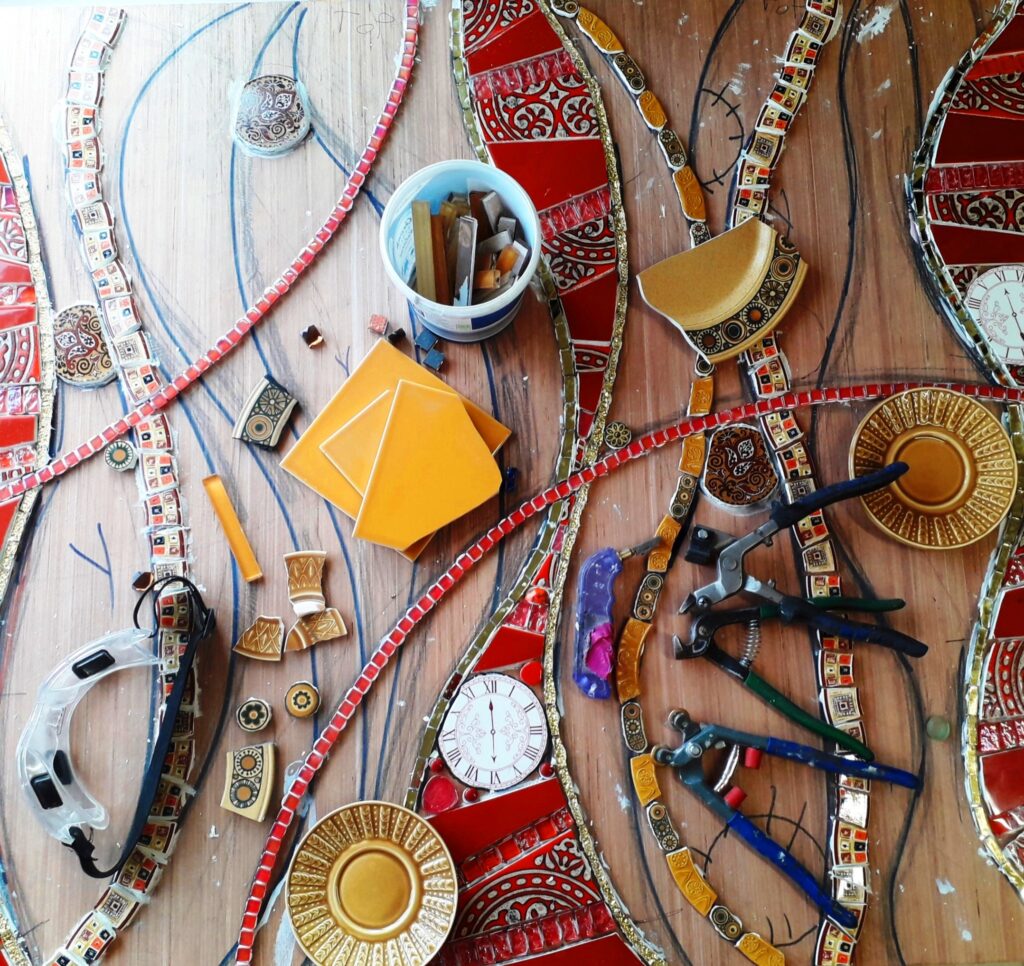 My friend Deb has commissioned a mosaic to be installed in her sitting room fireplace.
Now that Deb lives in Brighton, she wants a mosaic that reflects her new community. The theme is inspired by The Burning of the Clocks, a Winter Solstice light festival that celebrates the coming of the new season.
I have used ceramic tiles, crockery and mosaic embellishments on 12mm plywood.
Here's a filmette of the work in progress, with some Top Tips regarding adhesives!