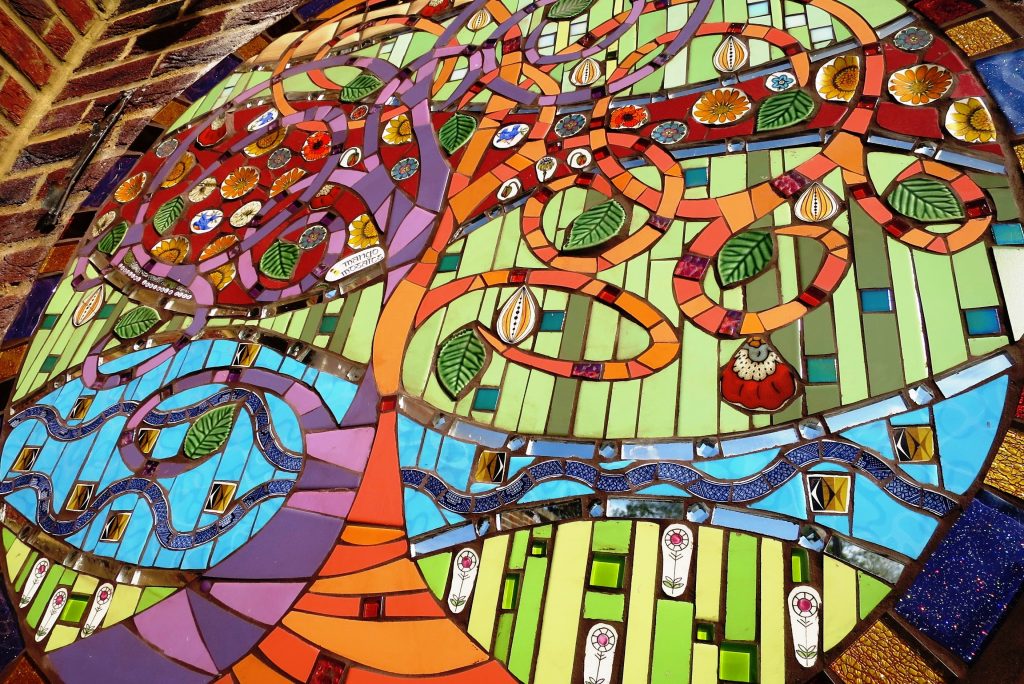 I was commissioned to create a mosaic for Kidlington Methodist Church in Oxfordshire. I created a Tree of Life Mosaic that would attract passers by.
The symbol of the Tree of Life runs through many faiths and cultures. Often it represents love, joy and abundance, as well as the cycle of life.
I have depicted a river and a meadow both abundant with life.