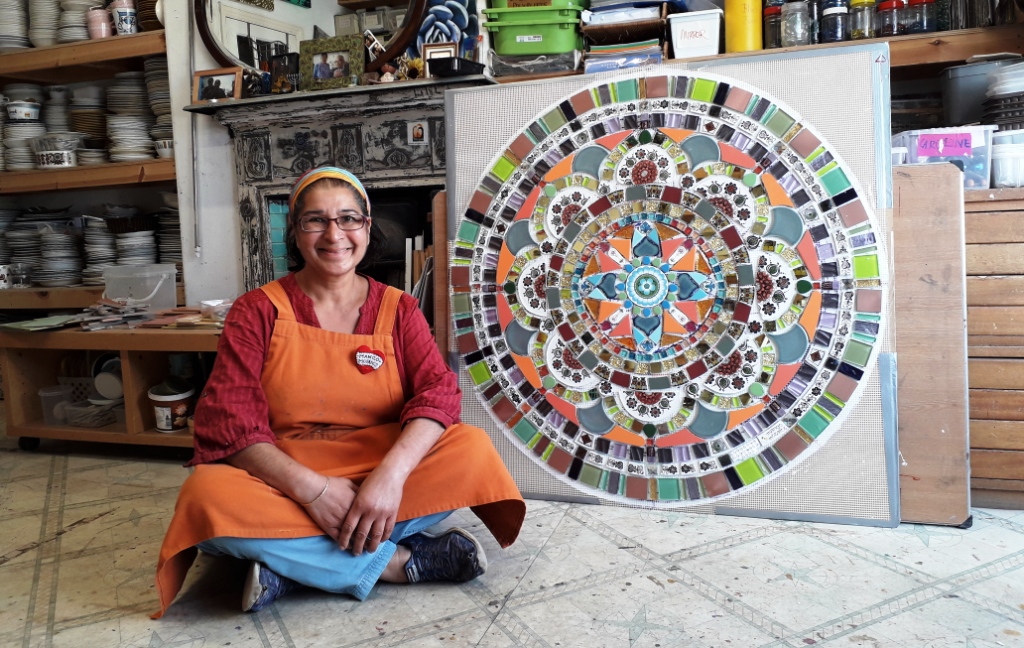 Inspired by Margaret's Mandala Mosaic, King's Heath Quaker Meeting, Birmingham UK commissioned a similar mosaic for the outside entrance of their meeting house.
The commission was made possible from a legacy gifted to the Meeting from a person who attended many years ago. The experience made a lasting impression. The mosaic was made to commemorate and celebrate.
Here is a work in progress film found on my Mango Mosaics YouTube Channel.