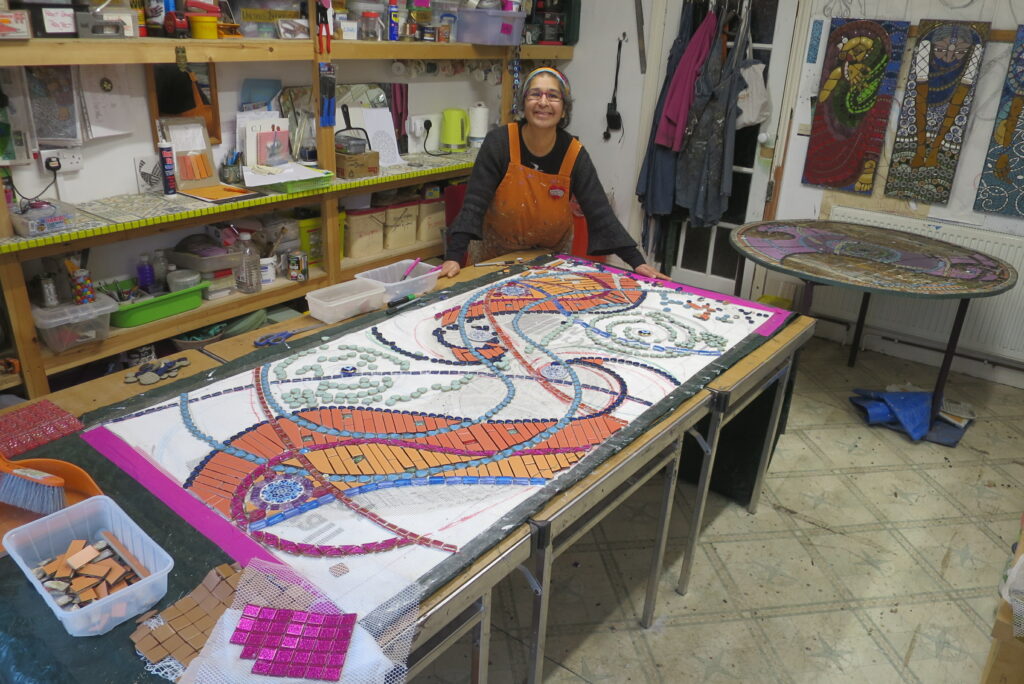 I have a confession to make…. This is an ex table. It is no more. It has delaminated badly since putting it in the garden in February. All due to the Marine plywood on a horizontal, you see. However all is not wasted.
I am creating a mosaic for my garden wall.
Here is the YouTube work in progress of this Lockdown II project !