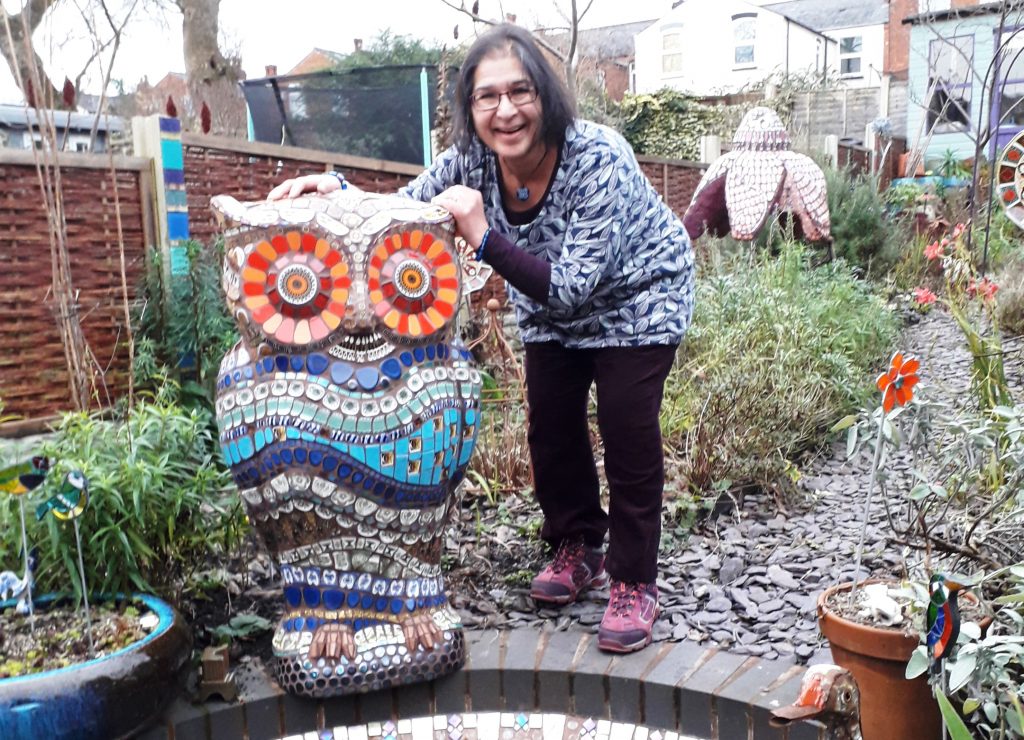 My Little Ullu Owl Mosaic is now completed and is happily in my garden, ready to be viewed by workshop participants, friends and family!
I have uploaded the third and final film which follows the work in progress of this sculpture.
I was given the fibreglass resin Owl Sculpture back in 2015 as part payment in my creative involvement in the Big Hoot, a Wild in Art fundraising initiative for Birmingham Children's Hospital, UK.
I started work on Ullu Owl back in 2016, so I am thrilled to finally complete the sculpture for my artist garden!