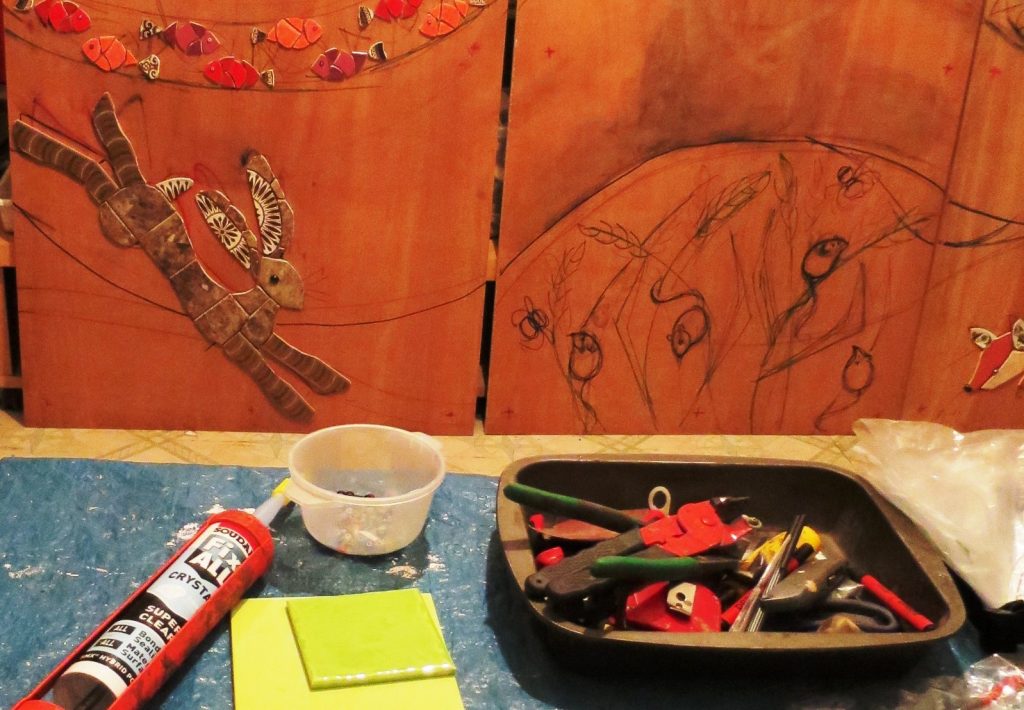 Friends, since last Monday 29th January and the unprecedented response to the 100 Masters film (3.5million views so far 😉 ), I have had a phenomenal number of messages and emails regarding my workshops (in the UK) and my style of mosaic making.
I have been asked whether I have on-line tutorials.
I do have a number of filmettes, found on my Mango Mosaics YouTube channel, look in Playlists: How I Mosaic.
My question is: What would you like me to teach ?
I would like your thoughts on the subject!
Please do email me via this website and I will what I can do!